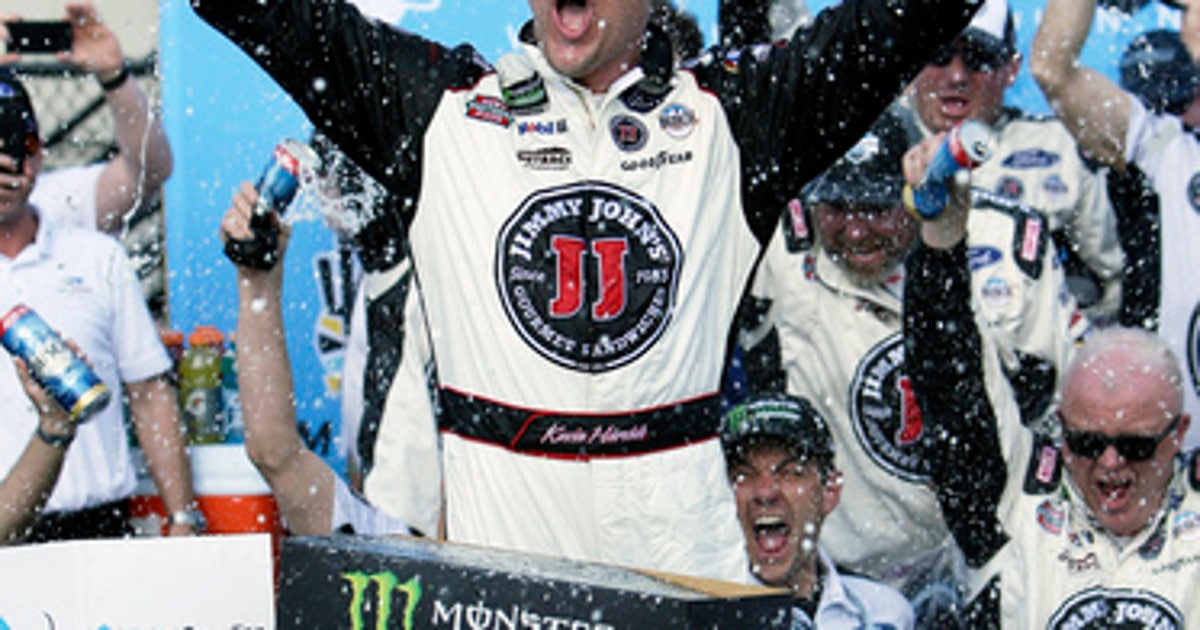 Kevin Harvick is home in Bakersfield, California, to race with the minor leaguers he lobbied for after his victory Sunday in Phoenix.
The NASCAR star is racing for the first time at Kern County Raceway Park, the half-mile oval that replaced the Mesa Marin track where he got his start.
Before heading south for the weekend Cup event outside Los Angeles, Harvick will compete in the K&N Pro Series West's Bakersfield 175 on Thursday night. The event also features a Late Model race – the Happy Harvick 50 – and an all-night Happy Hour.
"I've been fortunate enough to have won a lot of races and do a lot of things in my career," Harvick said. "The goal here is to try to expose other drivers who just need a break."
He also drove in a K&N West race last year at Sonoma.
"I would love to build the K&N West Series back to what it needs to be – that enthusiasm, get to the right race tracks, help those kids," Harvick said. "For me it was an eye-opener last year when I went to Sonoma and saw the impact that running that race had on the competitors, the series.
"The fans will sometimes say, `You're cherry-picking.' I would tell you, nobody would know who Will Rodgers is unless it was for us running that race, having him on the radio show, bringing him to the pit box the next day, these guys take him in."
After racing to his third straight Cup victory Sunday in Phoenix, Harvick and car owner Tony Stewart took time to promote grassroots racing – and took a jab at ISM Raceway President Bryan Sperber for dropping K&N West from the Phoenix track's schedule.
"I've been mad at Sperber here for a couple years now because he won't have the K&N cars come race here because it doesn't help his budget," Harvick said. "It's kicking those guys low on the K&N West Series that they don't get to come and race at this particular race track because of … a budget, what is right, what is wrong, from a sanctioning fee side on Trucks and Xfinity. So they cut the K&N guys out.
"Cutting the grassroots side of things out is not the right way to do things. Those guys, they just want to race. This is a crown jewel race for those guys. The thought process for me is broken. When I look at our hardcore fans, they're all sitting at those short tracks and they're mad."
Harvick and Stewart used to race in the Copper Classic at the Phoenix track.
"Didn't matter how many people sat in the grandstands," Harvick said. "As competitors, those guys, this was their Daytona. … This is where everybody wanted to race."
Stewart said he got a career break in the Copper Classic.
"I ran second to Mike Bliss here," Stewart said. "That one race got me a huge opportunity to drive for some really big teams. Now, you don't have things like that."
Stewart mentioned the Phoenix track's expensive redevelopment project.
"We can afford to spend $170 million to move the frontstretch from there over to there. I still have no idea what the reason for that is," Stewart said. "I guess we probably can't afford to run any support races here that cost the track some money."
—
More AP auto racing: https://racing.ap.org