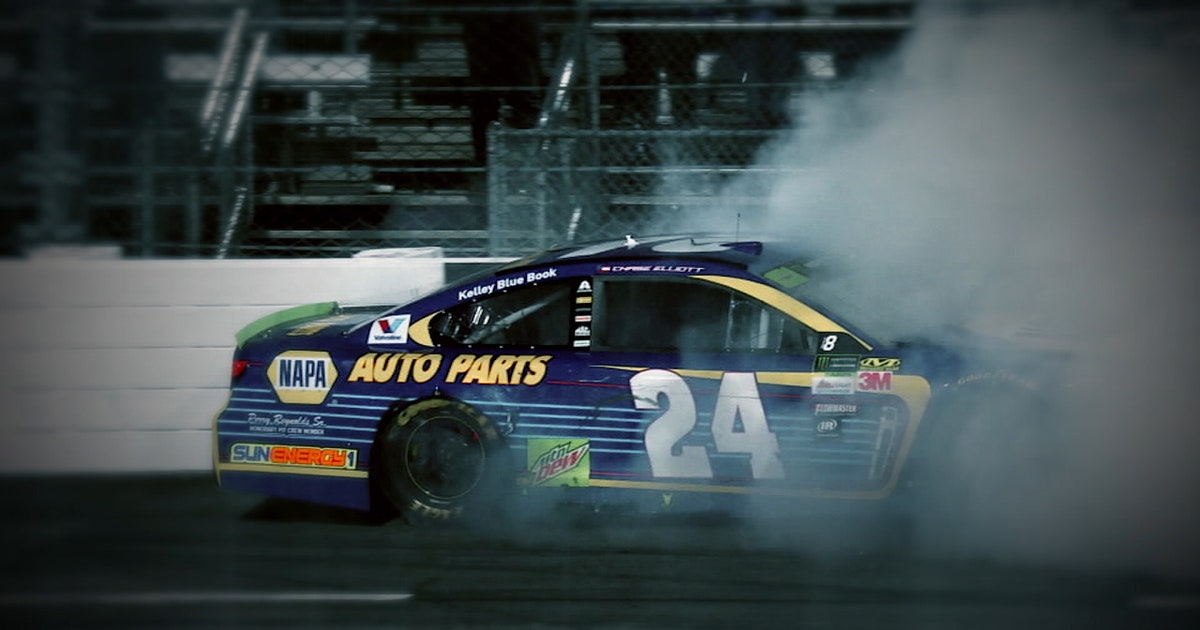 – OK. So two young guys here, Regan. Who you going with?
– You know, I've got to go with another young guy. And it's a guy that maybe isn't going to be quite as much of a surprise as those guys. But to me, Chase Elliott is going to have a breakout year.
And I know we might say that last year was a breakout year for him. But he didn't get that first win. I think he's going to go out, and he's going to get that first win. And he's going to do some special things on the racetrack this season.
And I think it all goes back to what took place at Martinsville last year. He is a different race car driver since that incident. That it almost toughened him up just a little bit as a driver. He's going to have a great year.
– Byron is a rookie. Jones in his second year. Elliott in his third year. Who are you watching, Andy?
– We going four?
[LAUGHTER]
– I've got a driver that I want to watch coming up this year. And I've got a little insider information to say he's maybe going to have–
– You've got adequate inside information on our CR driver?
– No, I really do. He got his first win in Charlotte. It was a strategy call. But he's been one of those guys that I've been waiting to make that next move, to win consistently every year. I think this is going to be the start for Austin Dillon, where he really breaks out.
SHANNON: OK. So Regan, I'll start with you. When you look at these four names, I would say that he has the most pressure this season, going into 2018. Would you agree or disagree? And what do you guys think?
REGAN: Well, I absolutely agree. To me, Chase has to win this year. I feel like he's just got that continuity with his team.
ANDY: He's overdue, though.
REGAN: Allen Guff–
ANDY: He's overdue to win a race. I mean, we should expect him to have multiple wins by now, right? This is a year he has to win some races.
– You know how it goes, though, Andy. Once you get that first one–
[LAUGHTER]
–we all know that's then. All of a sudden it's just open [INAUDIBLE].
– You've got to get the first one, though.
– I think he's a– he's a duplicate of what we saw with Kyle Larson. We kept waiting on Kyle Larson to get that first win. Once he finally got that first win, there was an epidemic that broke out. He got many more after that.