There will be big challenges this weekend where the rubber meets the road at Texas Motor Speedway, which on Sunday will host the O'Reilly Auto Parts 500, race No. 7 on the 2017 Monster Energy NASCAR Cup Series schedule.
Under the best of circumstances, Texas is a very fast and treacherous track, a place where over the years there have been all kinds of wild and unpredictable moments. This year, though, will be even more trying than normal.
Sunday's race will be the first since the track was reconfigured. In Turns 1 and 2, the banking was reduced from 24 degrees to 20 degrees and the racing surface has been widened from 60 feet in width to 80 feet.
Along with the reconfiguration, the entire track was repaved, which was necessary to solve massive the drainage woes the facility faced when it rained.
"I don't think there has been a series that has been able to race at that track in two years and not had some type of delays, maybe even days or months of delays," said Kasey Kahne of the TMS track. "They needed to do it. The drainage is terrible there. The surface is great, but the drainage is terrible, so fix it."
But the real shocker is that there has been no testing at the track and unlike years past, NASCAR isn't letting the teams test on Thursday to get some additional track time.
That has some veteran drivers concerned.
"To head into Texas with no formal tire test, no official track mapping, let 'er rip," said 2017 Daytona 500 winner Kurt Busch of Stewart-Haas Racing. "This is new territory for our sport. I think it shows how much we're having to adapt on the fly. Is it a good thing? A bad thing? It doesn't matter. It's what it is, and it's unique the way we're headed in there to go 215 mph with no track time."
"This weekend is unprecedented heading into Texas," said Joe Gibbs Racing driver Matt Kenseth. "I don't think that we've ever gone to a newly paved race track without some sort of a test day, a tire test, or something along those lines."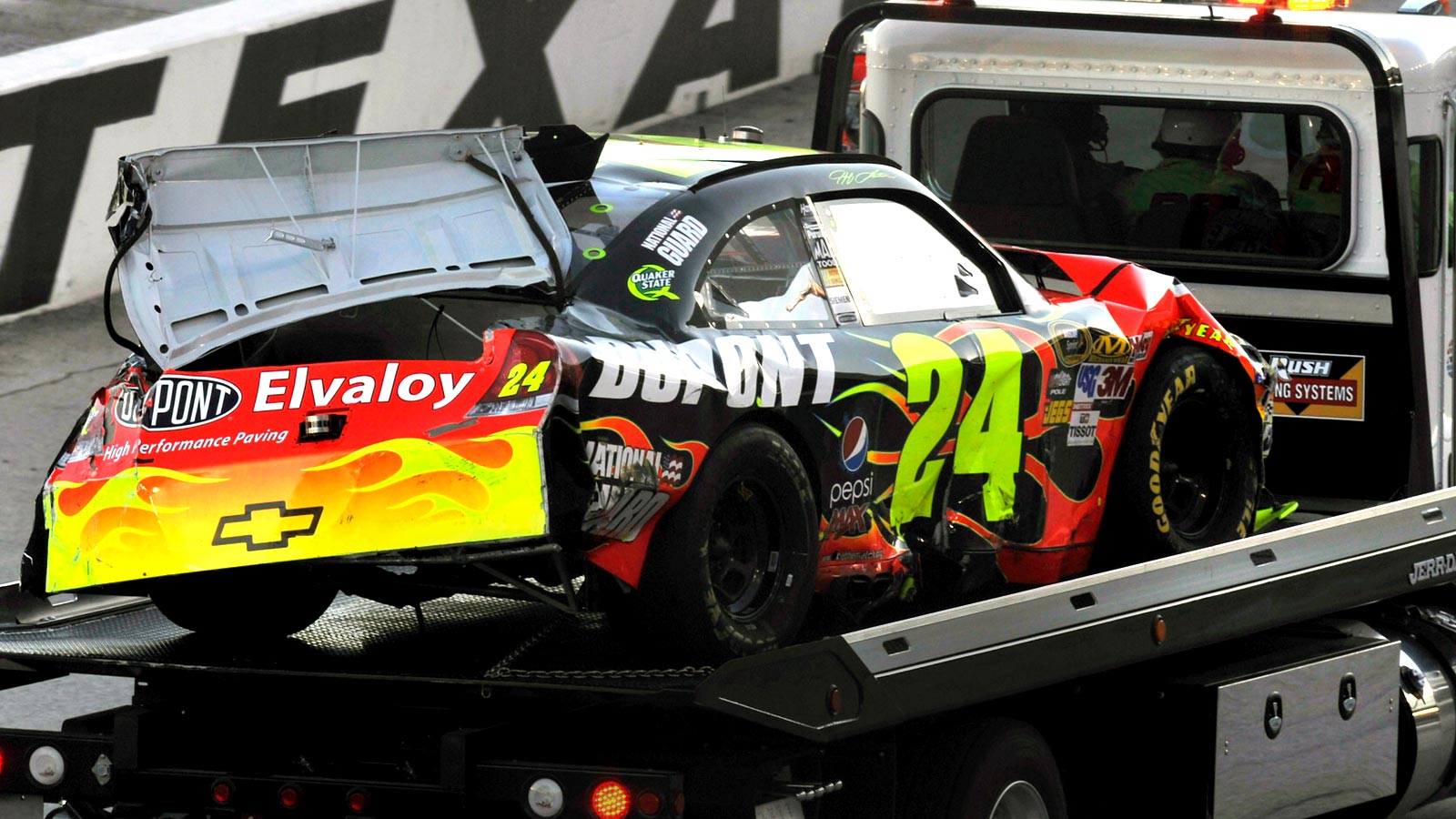 gallery:
7 biggest crashes, controversies at Texas Motor Speedway
And the unchartered territory can be unnerving.
"We've never done this before, and no one has been on the track with a race car as far as I know, so we'll just go to Texas this weekend and kind of start from scratch in a sense," said Kenseth. "No one has any information or simulation of course, so everyone is on the same page heading into this weekend and just seeing what we all have on the new surface."
Last year, Kentucky Speedway was repaved and Texas is using a similar asphalt mix.
As a result — and lacking time to do a proper tire test — Goodyear decided to bring a similar tire package to the one it used at Kentucky last year.
The left-side tires will be identical to the Kentucky tires and Goodyear officials said they will be paired with "a brand new right-side tire code (D-4718), which features the same tread compound as the right-side Cup teams ran at Kentucky last July with a minor construction change."
"Goodyear is forced to bring a hard tire and it's hard to make our cars respond comfortably to that," said six-time Texas winner Jimmie Johnson. "So, it will kind of be your traditional repave discussion I believe."
Kyle Busch, a past series champion and one of the more accomplished drivers in the sport, said the potential for calamity is high.
"Right out of the gate, going there, trying to put rubber down, it's slick, man," he said. "It's so treacherous, hard to get ahold of, hard to understand what you're feeling with your car, because you can think you're tight, you've got all the grip in the world, you're going around the corner, and then, 'Boom,' it just busts loose right out from under you with no warning. That's the worst thing."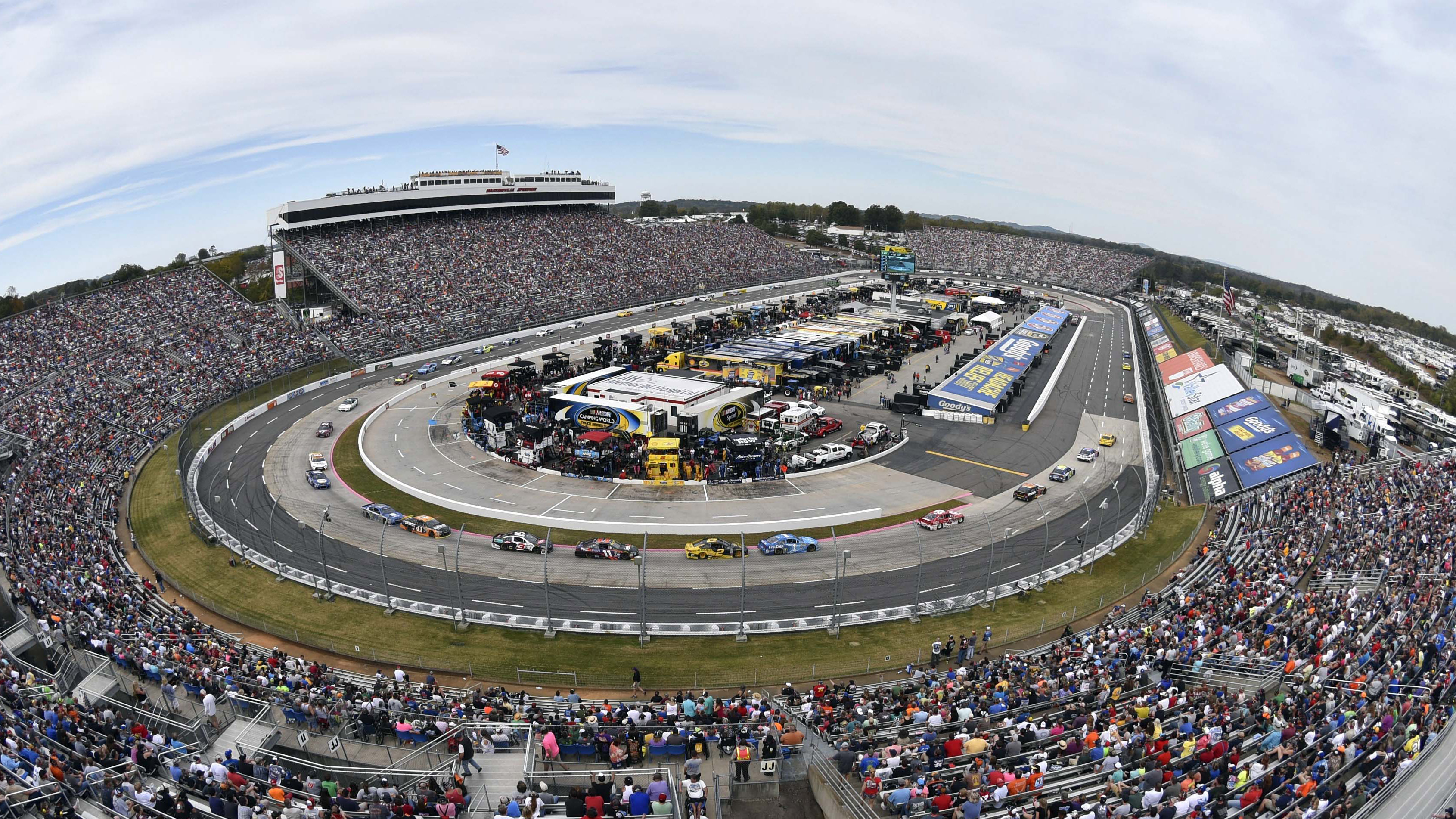 gallery:
Crunching numbers: NASCAR's most thought-provoking statistics of 2017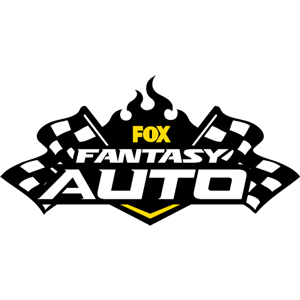 FOX Fantasy Auto
Form a Racing Team, Compete for Prizes
Play Now!